VR rhythm game 'RESONARK X' is an immersive VR rhythm game that has never been seen before.
You use hand controllers to clap your hands, manipulate six strings. The performance will be performed while the music is being played.

The game runs on Windows VR (with HTC VIVE, Valve Index, and Oculus Rift S).features.
1. The experience of playing with clapping and strings

In the game's performance scene, note objects will move towards you.
You use a two-handed hand controller to "touch" and "hold" the threads in the game.
You may also clap your hands, which is the action of moving the controllers closer together in time with the song.
Get on the rhythm by performing these four actions well!

2. Various genres of music and multiple levels of difficulty

RESONARK X includes a wide range of electronic music, trance, instrumental, techno and ambient.
Each song is accompanied by a musical score, basically for beginners, intermediate, and advanced players.
Many people, from beginners to experts in rhythm games, can enjoy this game.
Each music chart is created by hand, not automatically generated.

3. High Score Function

The game has a feature to keep track of a player's high score.
You can compare your progress in the past with your current one.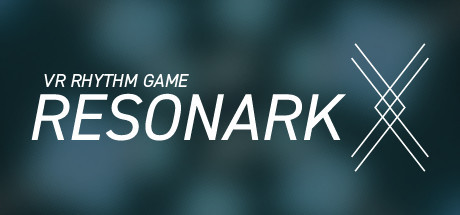 Fecha de salida
Julio 31, 2020
SOs compatibles

Windows
Entrada
Controladores de movimiento