About the gameIn this game you have to control your physical hands. Hands obey the laws of physics and interact with objects as in real life. Each finger around the object in its shape. Using physical virtual hands you have to solve several puzzles or try them in a free room. Sleight of virtual hands in your hands.Technical features This game must be played while standing.
There is no movement in the game and the whole game takes place at virtual tables.
To play, you need a virtual reality headset.
You can play with controllers:
Valve Index Controllers (supports bending of each finger)
HTC Vive Controllers
Oculus Touch
WMR ControllersPuzzlesThere are three mini games to choose from:
a game similar to dzhanga. Here you will need dexterity to collect all the white tablets in the tower from the planks and not drop anything onto the floor. There are several levels, the difficulty of short is growing.
a game in which you need to make a pyramid from its details. Take the parts and arrange them in the correct order so that they follow the outline of the pyramid. The game has several levels, the complexity of which varies.
a game in which you need to feel an invisible object and guess what kind of object it is. Watch the bends of your virtual hands and guess the shape of the subject. The game has several levels, the complexity of which is growing.Free roomIn this room you can play with different objects. Choose the item you need and create it. Nearby is a trash can and all unused items can be thrown there.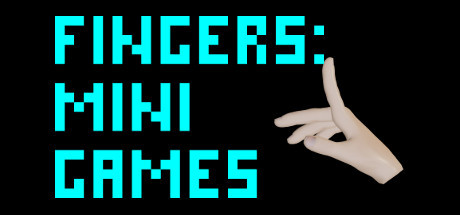 Fecha de salida
Julio 4, 2020
SOs compatibles

Windows
Entrada
Controladores de movimiento
Forma de juego
De pie