Thunderbird: The Legend Begins (PC)
NOTE: This is a short 15-minute experience so please be aware of this before making your purchase. We will be adding additional content as it becomes available and may adjust our pricing to reflect the additional value. Existing users will not have to pay for additional content.

Also, if you find yourself stumped on a puzzle then please observe your situation and/or surroundings more carefully and consider all your options before reporting a bug.




Awarded the Best VR Experience of 2016 at the first Unity AR/VR Vision Summit, this short introductory experience contains approximately 15 minutes of high-quality, puzzle-based, interactive gameplay that showcases the power of true room-scale VR.





                Requires 3.6m x 2m (12 ft x 6 ft) of play space for full room-scale version.

Designed from the ground-up for room-scale gameplay, Thunderbird encourages natural movement for both navigation and interaction giving the ability to walk freely around the virtual world while using your hands to interact with objects, just as you would in real life.

This freedom of movement eliminates all probability of sim-sickness and offers the most immersive VR experience to-date.


                  Requires 1.2m x 1.2m (4 ft x 4 ft) of playspace and a 360' tracked area.

For those lacking the playspace required for full room-scale gameplay, this Home Edition offers an intuitive teleportation feature so that users can enjoy the full experience without any of the discomforts and side-effects that are commonly associated with artificial locomotion in VR. Please Note: 180' formats are not supported.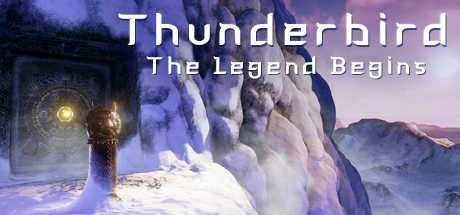 Fecha de salida
Febrero 10, 2017
SOs compatibles

Windows
Entrada
Controladores de movimiento