Welcome to the infinite possibilities of Phr00t's Software! FPS Infinite is a full free game to introduce you to my ideals: lots of procedural generation, optional VR support and fun!

FPS Infinite is a "Metroidvania" (similar to Metroid Prime) where the enemies, weapons, levels and item placements are procedurally generated. You'll need to explore each unique world for new abilities, which will unlock new areas. Many abilities can be upgraded, but choose wisely -- do you extend your grappling hook or lengthen the time you can be invisible?

Your goal is to find the Forbidden Phr00t in each world, which will trigger the world to blow up! You must escape safely in the dynamically calculated time to win.

FPS Infinite supports Custom Game Modes and a Speedrunning mode that will automatically calculate time splits.

Vulkan is required, so make sure you have the latest GPU drivers! 64-bit OS also required! Binaries are provided also for Mac and Linux, which have been tested to work, but support is low. Virtual Reality is only supported on 64-bit Windows 10 with SteamVR.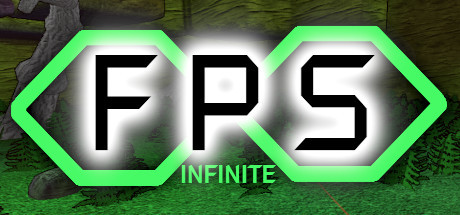 Fecha de salida
Marzo 16, 2020
SOs compatibles

Windows

Mac

Linux
Entrada
Controladores de movimiento