What is this?Desktop Portal is an advanced Addon for SteamVR, with a suite of tools that make doing previously difficult things in VR easy!


READ BEFORE BUYING:
- Desktop Portal requires Windows 10 for full functionality.
- Oculus headsets are supported, but only for games that can be run in OpenVR mode. Please be wary of this.
- This is early access, and the program it's beginning stages. Things may be buggy/broken. Please take this into account.FeaturesSpawn in windows from your desktop, and put them anywhere you want in your playspace.
Anchor, resize, curve, and opaci... fy? your overlays!
A sleek and intuitive UI designed from the ground up for VR.
Easily control music and check your FPS from the watch!
Desktop Portal Library, a sleek and feature packed replacement for the SteamVR Library.
SteamVR Input 2.0! Hate my default bindings? Check the community bindings for something you like, or make your own!Free Demo:Try before you buy, and make sure it works for you! To get the free demo, head over to the community section for Desktop Portal. There, you can find a pinned post in discussions about it!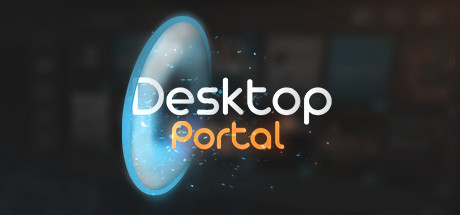 Fecha de salida
Marzo 11, 2020
SOs compatibles

Windows
Entrada
Controladores de movimiento