Stocksynd House is a story-driven virtual reality escape the room style experience. Giving you an intense feeling of immersion and isolation, this VR game will push your psychological senses to breaking point.

Having just awoken in a dark small room, your only company is a strange man on a TV. Is he a friend or a foe. He seems to be providing you with help and instruction but what now? Do you investigate? Do you just close your eyes and hope it all just goes away?

Take it slowly as you make your way through this house of horrors solving puzzles as you go, all while trying to uncover the reason for your presence.

Will you manage to find out what is going on?Game Features:A creepy horror story unfolding as you play
A beautiful and changing environment
Smooth Locomotion system
Claustrophobic setting
Lovingly created audio to provide tension and fear
Physics based props and puzzles
Simple control system
Easy to jump into and playPlay with Friends:Stocksynd House is perfect for first time VR players. Due to simple controls and it's immersive nature you can put your guests in and just let them go! Will they have the nerves to play all the way through or will they just stand in the middle of the room shouting... "I'm not opening that door!"
Either way... It's a lot of fun watching them try!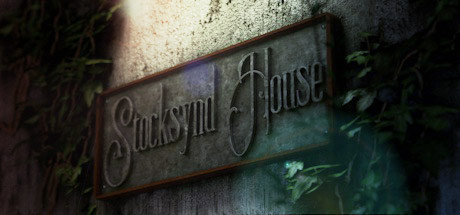 Fecha de salida
Marzo 20, 2020
SOs compatibles

Windows
Entrada
Controladores de movimiento
Idiomas
Voces en inglés

Textos en inglés