Welcome to the party! Have you ever wished your friends could join in the fun of VR? Partyline VR is a collection of virtual reality experiences where up to 8 people can use their smart-phones or tablets and join in the fun. No app download required! Players can interact, battle, or help the person in VR in a combination of (currently) 4 exciting games!Games!
Perspective Detective

Giant Hide and Seek!
VR-Investigate who is stealing the town's money and throw them out of town (Literally)
Smart Device-Steal as much money as you can without getting caught.
Shootin' Showdown
Robot bandits are trying to take over!
VR- Use your trusty blaster to shoot down the horde of bandits.
Smart Device- Punch your way through town to keep your sheriff safe.
Guessing Gallery
3D-Drawing and Guessing Game!
VR- Rush to create as many beautiful art pieces before time runs out.
Smart Device- Guess the word your friend is drawing before others doMission Control
Shout commands to survive the depths of space!
VR- Pull levers, push buttons, toggle switches, and turn dials to complete the given tasks you are given.
Smart Device- Yell commands and complete tasks in order to keep your captain safe.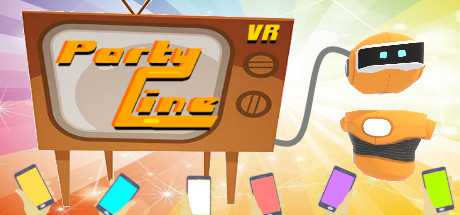 Fecha de salida
Septiembre 13, 2019
SOs compatibles

Windows
Entrada
Controladores de movimiento
Idiomas
Voces en inglés

Textos en inglés