What is Horizon Beyond?
Horizon Beyond is a VR game where you explore the world on a wooden ship which you can control freely. In this unique world, life is scattered on the remaining fragments above the clouds while plants and animals have adapted to the new environment. Look out for special events in the world!

Note: Horizon Beyond is quite a short game, it takes about 20 minutes to finish itHow do I play it?
You will need an Oculus Rift or an HTC Vive to play the game.
The game uses the controllers for interaction with various elements such as the fishing rod and the steering wheel.
Play at your own pace and relax, there is no time limit.What do I do?
On your journey, you will encounter a small mischievous creature in possession of a golden key. This short encounter leads to an adventurous chase with different surprises during the journey. In addition to navigating the ship, you also have a fishing rod which you can use to catch yummy fish. These can be fed to the pelicans and... other creatures.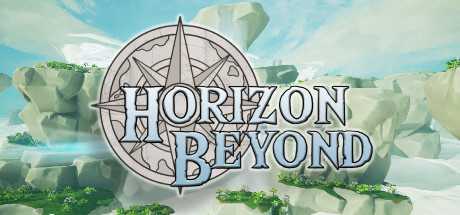 Fecha de salida
Septiembre 3, 2019
SOs compatibles

Windows
Entrada
Controladores de movimiento
Forma de juego
Escala de habitación