strong>A Simple VR Arcade Style Rail Shooter

Early Access - Fully Playable Levels

Enjoy taking turns with your friends with this twin gun shooter
A range of themed levels including;

Halloween Theme: Simple!! Just shoot all of the pumpkins!
Western Theme: Shoot all bottles, explosives and other objects to gain points and coins
Snow Theme: The snowmen have stolen of the gifts! Retake as many gifts as you can, destroy the snowmen before they take them back from you!
Still to come;
More themed levels Pyramids, Mine-Carts, Sci-fi Drones? Broomsticks?
Easter Eggs!
Steam Achievements
For best experience, put a chair in the middle of your play space and align chair to the game vehicle while in the menu screen.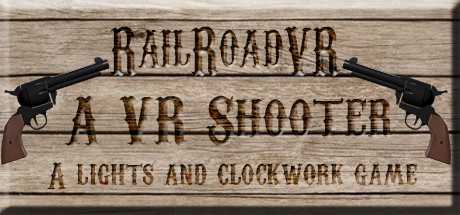 Fecha de salida
Julio 19, 2019
SOs compatibles

Windows
HMDs compatibles

Steam VR
Entrada
Controladores de movimiento