Perplexity: Suburban Home (PC)
Oculus users note: This game will not work for front facing or seated only setups. 360 degree rotation and standing room required. This game was not made specifically for oculus, I do not own an oculus rift, I had people with rifts report a minor bug with the wrong parts of the controller highlighting on the right hand.

Solve puzzles and find items to use in those puzzles, or just make your own fun trashing a virtual home. Perplexity: Suburban Home is the first in a series of VR escape room games from Trash Dragon Games that was designed for the HTC Vive virtual reality system. The game has been verified to work with the Oculus Rift through the SteamVR and OpenVR systems. Oculus Rift users must have SteamVR installed and enabled for this game to work.

As an enthusiast of VR escape rooms and escape rooms in general, I have done many different escape room experiences and I tried to find a good balance between being difficult for the sake of being difficult, being too easy, and being more than just a search quest. Although, you will be searching in this game, that's for sure. In case you do find it too difficult a hint system has been added that will allow you to receive hints every 5 minutes.

I recommend saving experiences like this for when friends are around so everybody can watch on a monitor and give suggestions to the person in the game world, it's a lot of fun to play along. You can switch the audio from the VR headset to your speakers too.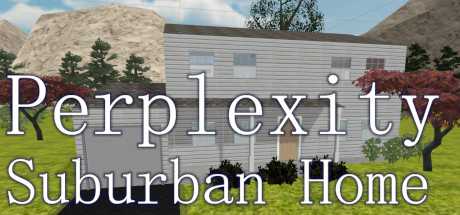 Fecha de salida
Abril 11, 2019
SOs compatibles

Windows
Entrada
Controladores de movimiento