'GGANG!' is a virtual reality baseball game. You can either play the game alone with an AI pitcher, or with another player using a single device.



Features

1. Local Multiplayer Mode
Two players can enjoy the game with using single VR device. Have fun playing a baseball game with one wearing VR device being a hitter and the other one being a pitcher!

2.Shouting & Shaking System
Does the ball keep gets missing? Or does the ball throwing keep hits the bat? Raise the gauge either by shouting to the VR device, or shaking the controller! Special skill will be activated once the guage is fully charged. Look for chances to win a losing game through powerful hits and fast pitches!

3. Variable Strike Zone
The size of the strike zone automatically changes based on the player with VR device's height. Enjoy 'GGANG!' with everyone!



Game Mode

1. vs CPU
AI pitcher throws random balls toward random area of the strike zone for 60 seconds. Aim for the best score!

2. vs Player
Each player uses one vive controller. Player without VR HMD throws balls toward the monitor, and the other one with VR device hits the incoming ball. Compete with each other!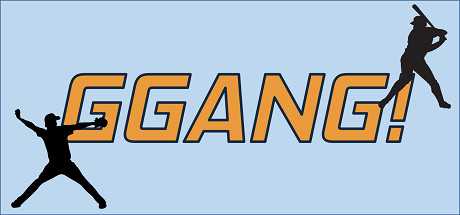 Fecha de salida
Febrero 9, 2019
SOs compatibles

Windows
HMDs compatibles

Steam VR
Entrada
Controladores de movimiento
Idiomas
Voces en inglés

Textos en inglés