Welcome to your Fun VR Farm !  A simple game for novices who wants to discover VR with a nice and peaceful environment and with simple mechanics : Take care of the farm, give the animal's their favorite food and water, make quest for the farmers, sell food you collect to the town and Unlock over 15 cute animals !


Farmers Advices : * Gather food on the ground, in the trees, at the Mill...
* Take good care of the animals, they will give you some precious resources, like eggs, milk...
* Don't sell every eggs, you will raise more chickens !
* You can sell everything you find at the market !
* Give some steaks to the dogs, and milk to the cats, they will find some hidden treasure with high value for you !
* The animals loves to visit around, but don't forget to bring them back home to get some rewards !
* Talk to the farmers, they sometime needs your help !                                               
          

VR Features : Touchpad walk, jump, climb, grab objects
- Designed for HTC VIVE & Oculus Rift Upcoming Features :
- Cleaning animals
- Cut wood and bad plants
- Ride horses
- Climbing & Jumping games
- Let us know what you would like to see added in the game directly on the Discord channel https://discord.gg/fhmnxB !



Enjoy the game !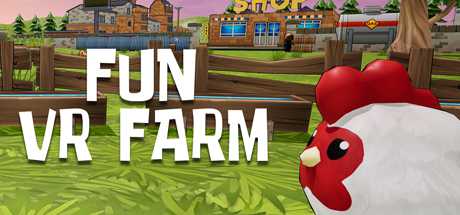 Fecha de salida
Enero 23, 2019
SOs compatibles

Windows
Entrada
Controladores de movimiento
Idiomas
Voces en inglés

Textos en inglés