Easy to learn VR fun for your friends and family! 1 to 4 players PARTY throw, roll, shoot, and slice their way to 1st place, in various board game and minigame environments! VR Party Club was designed for comfortable, intuitive gameplay that will delight both VR veterans and neophytes.

VR Party Club is a new in-development Party Game, designed to share the fun immersion of VR with everyone! Simple interactions make it easy for anyone to play, and intuitive challenges are easy to pick up, but difficult to master. Roll dice to navigate the game board, then choose a minigame to challenge. Afterwards, pass the headset to the next player, while everyone watches the spectator window. In-development asymmetrical features will let you mess with your friends as you try to amass coins and stars. Locomotion-free gameplay keeps everyone comfortable and immersed in the detailed environments. Give your friends, significant others, parents, or children a great first time in VR, as you laugh and play in the VR Party Club!


FEATURES:
Virtual Reality Party GameLocal Multiplayer for 1 to 4 friends or family3 Game Boards and 6 Mini Games (with many more in development)Natural, intuitive motion controls designed for newcomers to VRZero-nausea, limited-movement designWorks with Oculus and SteamVR-compatible controllers


It's fun for everyone! Except Kevin - he's a jerk.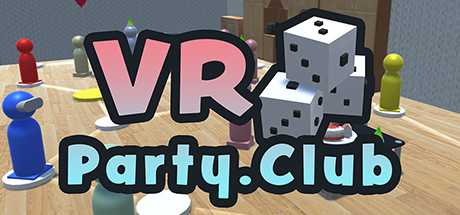 Fecha de salida
Octubre 14, 2018
SOs compatibles

Windows
Entrada
Controladores de movimiento