An interesting undersea adventure.
Players in the game will appear on an ancient sunken ship, surrounded by unusually large or small beautiful marine creatures. In reality, no one can experience such a wonderful environment.

In the game, players can take risks with their little partner, Haiwa.

They will experience the use of handles, the direction of rotation, the opening of doors, how to squat down until the end of the story.

There are treasures in front of you,that keep you motivated. Friend Haiwa will always be close to you to guide, with voice and action to tell you how to act, how to use the handle, how to pick up the treasure into the treasure box, experience this adventure, VR world will no longer be strange to you.


-Beautiful world
-Intimate guidance
-Free content updates

Undersea Treasure Hunt is a VR application for VR novices. For those one never touched VR, experience this application, you will be familiar with most VR operations.

As the first version, the Undersea Treasure Hunt is not perfect. there are some points that are not well designed or considered. Users are welcome to feedback and evaluate it. We will modify and upgrade it in the new version.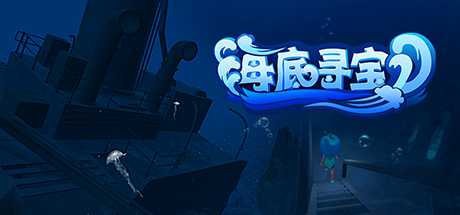 Fecha de salida
Septiembre 26, 2018
SOs compatibles

Windows
HMDs compatibles

Steam VR
Entrada
Controladores de movimiento