* special note: this game also supports PC and VR two platforms

Crazy Alchemist is a simulation game full of medieval fantasy and magic.
You will play Lyle, a strong alchemy apprentice, Lyle's parents are killed, and his sister is missing. To resurrect his parents, Lyle must became the greatest alchemist, the great sage, to make resurrection water. Then he revived his parents and found his missing sister.
Entering the world of alchemy, using all kinds of materials to refine, fulfilling the task of the Alchemist Union, upgrading the level of alchemists, and striving to become a great sage.

Game features:

•Rich props
Hundreds of raw materials, hundreds of products. Weapons, collectibles, various medicaments, and artifacts that can allow time to pause.

•Continue to update:
Join community activities and help us shape games! You can provide your own opinion, and you can also play with other players.
The developers are talking about it.

•Medieval style
Medieval architecture, magic, materials, owls for delivering letters.

•Small assistant
The small assistant of sprout, the good body of the trial medicine.

•Rich gameplay
Main tasks, daily tasks, adventure tasks, market news, mysterious businessmen and so on.

•Complete version
Open-world ! Online Multiplayer-Battle!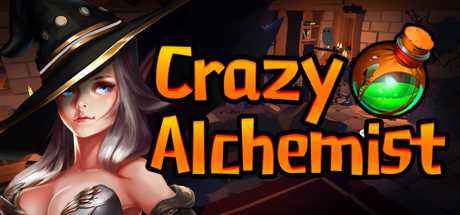 Fecha de salida
Septiembre 1, 2018
SOs compatibles

Windows
HMDs compatibles

Steam VR