Your pesky parrot has stolen all the cat food and hidden it around the house! Find it and knock it down from the parrot's precarious perches so your cat can eat.

Cat Food is a VR knockdown game. You are piloting a tiny rail car with a gigantic slingshot and, hopefully, enough ammunition to recover all of your cat's delicious food.

A regular play through will involve selecting your ammunition type, aiming with your giant slingshot, and knocking blocks over in order to retrieve pieces off cat food. You can move your rail cart back and forth along the track in order to get a better angle on what you are aiming for. Once you have knocked down each piece on a level you will move on to the next scenario.

The game also includes a built-in level editor where you can place chose and place blocks, select the players ammunition, and place cat food. You can save and share each level individually, or combine them into a set of chapters to create a story all your own for others to play through.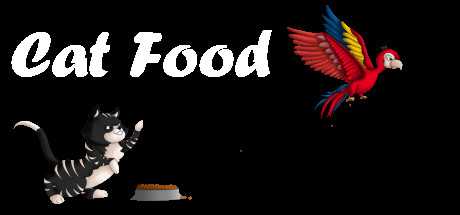 Fecha de salida
Sin confirmar
SOs compatibles

Windows
HMDs compatibles

Steam VR
Entrada
Controladores de movimiento
Forma de juego
Escala de habitación