A world ruined by the zombie virus.
Decades after mankind's first priority became survival.
Killing and depriving one another as if it were a way to hunt for survival, natural lawlessness and despair have replaced the mortality and conscience of mankind.

Being more frightened to bump into another human being than to a zombie.
You must even kill your opponents in order to obtain the cure to protect your precious daughter
from the zombie virus.

Eliminate the zombies in the virtual reality of The Risen Dead VR and find out your viability.
Other players can become your partner or a competitor.
Experience thrilling thrill through attacking real-life zombies and other players.

Key Features
Multi-play - Compete with others through Cure Mode, Arena mode, where teams can be divided to compete, Enjoy both Co-op wave and escape mode where teamwork is important.Single Play - If you are confident in your battles, try to clear the wave and escape mode by yourself. It's a good idea to shoot zombies in ground practice mode.Upper area and underground - Enjoy battles on the wide open space and in the dark underground that transcends scary games.Unique Zombie - Zombies that attack in different patterns will make your senses thrilling.Realistic Weapons - Change weapons during battles, load up ammunition, and clear enemies.
Move the VR controller as if it were a real weapon.Various Upgrades - Change costume. Change weapon. Change weapon skin. Upgrade weapons and so on,
There are many things you can do to become strong. Ranking point - The multi-player score will demonstrate your ability to outperform other players.Compensation for one's daughter - If you didn't get the cure you need for you daughter in battle, try playing multiplayer. You can get the cure every day.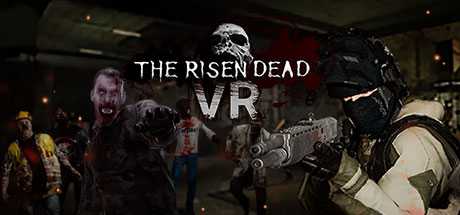 Fecha de salida
Julio 26, 2018
SOs compatibles

Windows
Entrada
Controladores de movimiento