The sun will not rise, just endless moons - and you, Caliban, must try to learn why you have become trapped in a dream. It is 1680, Northern Italy. You are the last heir of a noble lineage, struggling to understand your dark inheritance. Explore the ruins of the family estate, and the incredible realm below, seeking clues to your past, and to the events that severed you from your family long ago. The darkness below reaches back centuries, and your place in this story is about to become terrifyingly clear.

Caliban Below is a lucid dream made real - a gothic world, and a dark mystery, created by the academy award winning talent of Blackthorn Media. This is a short story, but part of a much larger world. You can get a different perspective on Caliban in The Abbot's Book, also available on Steam.

We have great ambitions for storytelling in this nascent medium - Please let us know if you like what you see. We hope to produce more of this story as the VR marketplace grows. Thanks for having a look!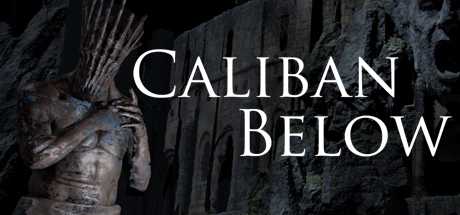 Fecha de salida
Junio 20, 2018
SOs compatibles

Windows

Mac
Entrada
Controladores de movimiento