Lems® is a VR God Game Plateformer. May very well be the first of its kind!

In this game, players have to save little creatures called Lems®.
They are on predefined paths, known to the player and filled with obstacles and traps.

In order to succeed in his task, the player have little platforms, attached to his VR controllers that will follow his every movement. These platforms have unique properties (there are 4 different types of platforms currently in the game) and the player have to use them in order to carry the Lems® and make sure they arrive to destination.

There can be up to 4 spawner in a level and up to 4 Lems® in a single spawner. It's a game about agility and analizing the level design in order to make the best out of each level.

All the levels are contained in an area of 2m². There is however a scaling system in order to make the game accessible to everybody, no matter the size, and ensure they have a similar experience. Warning : the scaling system is here to ensure that people of different size (from approximately 1M50 to 2M20) enjoys the same experience. You should not buy this game if you don't have a playable area of 2m².

There are currently 50 Levels in the game. In addition, levels can be played with 3 different mods to activate alone or together to spice things up!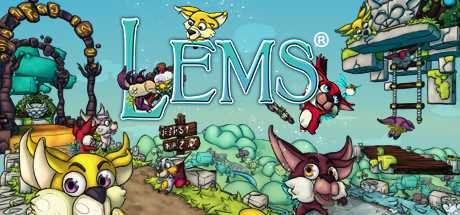 Fecha de salida
Junio 22, 2018
SOs compatibles

Windows
HMDs compatibles

Steam VR
Entrada
Controladores de movimiento