Space Ribbon Panther Jet Car - Early Access Pack (PC)
Free Panther Jetcar for Early Access Users of Space Ribbon
Free pack of DLC cars to reward our amazing Early Access users, these cars will either be unavailable or cost real money in the final release of Space Ribbon. But for you guys they are free.
Enjoy.
Psychedelic Space Racing
The year is 2132.
In the far reaches of the galaxy,
gigantic space creatures
have been discovered.
Creatures that
vomit solid matter out of their mouths
. Solid matter that is the perfect substance to
drive beat up cars
in a race to enter the
creature's mouth
.
We call it the
Space Ribbon
.
In the fastest growing sport in the galaxy
, be the first to chase down a
giant space beast
as it spews a
completely different psychedelic racetrack
out of its mouth
every time you play
.
Modify junked up classic cars and turn them into
the fastest in space
.
Never the same track twice!


Intelligent track generation combines procedural AI with great track design


Navigate a twisting, turning, unpredictable racetrack as it appears ahead of you.


Race your friends with up to 4 Player split-screen.


2 classes of car, with 4 in each class, each with different strengths.


Level up your racer to unlock new and harder race modes including cosmic mode


Unlock new cars and upgrades to improve engine, grip and slipstreaming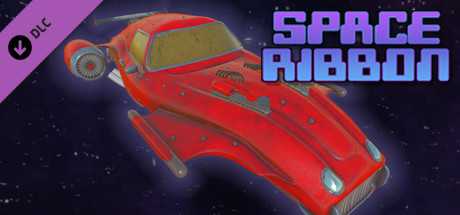 Fecha de salida
Octubre 28, 2016
SOs compatibles

Windows

Mac

Linux
Forma de juego

Sentado