Elephant Express VR Demo (PC)
DEMO VERSION! (Includes tutorial, introduction scenes and 3 free levels!)

ELEPHANT EXPRESS - Taxi y servicios de entrega alrededor de la selva!¡Hola! ¡Usted puede jugar este juego en español!Imersión y diversión Virtual Reality juego para HTC Vive!
Give your jungle friends a taxi ride and deliver mail packages around the jungle. Just swing the tail and start flying!

Touch job takes you to exotic locations from jungles to dark knights, dangerous caves and abroad. Watch out for evil crocodiles, spiders, snakes and other dangers that are waiting for you!

Each episode has its own special theme and characteristics. Current FULL version includes 5 episodes (total 75+ levels), meaning hours of gameplay. And more episodes coming!

Current episodes are:
- Introduction
- Mail for Hippos (15 levels)
- Night Shift (15 levels)
- Cave Expedition (15 levels)
- Winter Special (15 levels)
- Chinese New Year (15 levels)
...and more coming!

LANGUAGES: English, Chinese (simplified), French, German, Spanish, Swedish, Finnish! (you can suggest us additional languages)

ROOM-SCALE is game play area is recommended, but game can be easily played also as STANDING or SEATED. You can use the controller GRIP BUTTONS to move around the scene if you have limited space.

Players can also ADJUST THE HEIGHT using the same grip buttons mentioned above. So the game is also playable for smaller kids and taller persons!

BLOB LAB is a small indie game developer based in Finland, northern Europe. This is our first released Virtual Reality game. We are happy to get any feedback, suggestions for additional content etc. from you!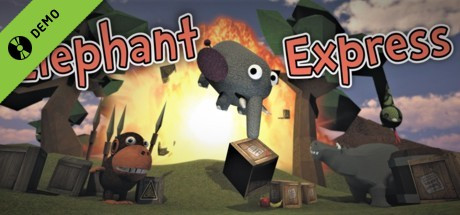 Fecha de salida
Febrero 11, 2021
SOs compatibles

Windows
HMDs compatibles

Steam VR
Entrada
Controladores de movimiento
Idiomas
Textos en español

Textos en inglés