Outlaws of the Marsh VR Demo (PC)
"Water Margin VR" Wusong fighting tiger is a fun and interesting game. As the first realistic Chinese style VR game, it truly restores Wu Song's fighting tiger in the water margin world. The novel playing method accompanies you. You keep fighting, hitting people, fighting tigers and stones. The immersive experience makes you feel as if you are in a pub and Jingyanggang. The game will tell stories of chivalry in Song Dynasty on the basis of Water Margin world view. Meanwhile, it will fully experience the changes of close combat and long-range weapons in combat based on the refreshing experience of close combat. At the same time, it integrates the scene interaction, which can let you experience the pleasure of drinking in a big bowl, and also can experience the random nature of picking up the wine jar and smashing at the enemy. In addition, such as bullet time, QTE can make your combat experience more fully.

Introduction to playing method:

Players can use weapons, props and other ways to attack, can not only avoid the enemy's attack to kill the enemy, can also be positive hard; there are evasion, snatching weapons, unarmed attacks, close combat weapon attacks, long-range weapon attacks, prop attacks (props in the scene), QTE attacks and other forms of expression, how to play depends on you!!!Welcome to Our Official QQ Group: 742472843If you have any questions or make complaints about it, please welcome everyone to chat.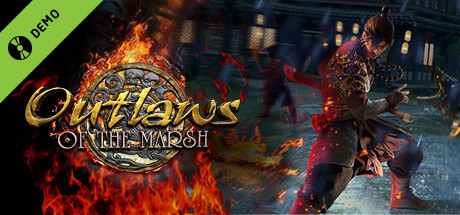 Fecha de salida
Diciembre 18, 2020
SOs compatibles

Windows
HMDs compatibles

Steam VR
Entrada
Controladores de movimiento
Idiomas
Voces en inglés

Textos en inglés