Operation Chromite 1950 VR (PC)


Incheon landing operation on 1950

Background of this game is 'Incheon landing operation' as crucial reason of victory
in Korean war on 1950. This game is made under real historical event with added fiction.



You experience war situation as an unit of landing troops.
This game contains total 3 main missions and 9 sub missions.
Player experience really occurred situations gradually as same as real war.

Mission1_Palmi lighthouse occupation
Sep.14.1950 PM 19:00
You join the operation as a special force soldier of KELO'
The main mission is to occupy coastal line, demolition of guard posts, and capture of lighthouse.

Mission2_Green Beach Operation : Occupy the Wolmi island

Sep.15.1950 AM 06:30
After bombimg by US battle ships and aircraft, US marine landed on Green beach.
You join the operation as a soldier of marine.
The main mission is to annihilate the North Korea soldiers in Wolmi island and raise the Korean flag in the top of island.

Mission3_Depense of Wolmi island bank

Sep.15.1950 AM 09:30
The operation to defense North Korea's attach till accomplishment of landing.
You defense the enemy's attack in the defensive camp as a marine.
The main mission is to remove enemy's infiltration units, annihilate the retreated North Korea soldiers
and destroy the enemy's fire units to attack Wolmi island.




2 way of moving is available in this game.
These are operated by left controller of Vive
First way to move up/down and left/right is controlled by pushing pad of left controller.
But, long time play of VR may cause motion sickness so we may add one more way.

Second way is teleport.
Teleport function is activated to push above menu button of pad on left controller.
Teleport caused by long line from controller appoint to destination.
Under this condition, push to pad move to required destination by teleport.
Player can play to choose a way of moving among two according to circumstance.



Basic using arms on this game are main arm(carbine rifle) sub arm and grenade.
After starting game, player choose arms to push right pad button.
During games, player can acquire other arms.
Acquired available arms are displayed at certain area as the acquire available items.
If player acquired other arms, he can use it until use up all bullets.



This game is made as the part of Incheon landing operation.
We plan to add more stories and functions under base of Korean war.
In addition, we plan to add North Korean troops arms and event operations.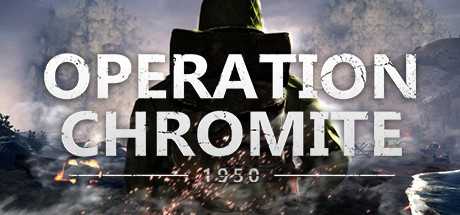 Fecha de salida
Febrero 5, 2018
SOs compatibles

Windows
Entrada
Controladores de movimiento