Enter the world of Inferno! Win the war against demons and close the gates of Hell to save the world!

After a long time in exile, Lucifer, the King of the Underworld rages again to conquer the Hell. The demons emerge through the door of death and a chosen warrior is destined to seal it once for all and save the mankind from a total abolishment. Be the chosen warrior and save the world!

Inferno: Deathfield is a dark fantasy role-playing VR Game that takes you to a completely different dimension of the world. Airdemons, The Fallens, Necromancers, and Phlegyas, all being servants to the Lucifer, are ready to daunt you during the game. Use your mighty sword and crossbows to defeat them! Find the hidden routes through solving puzzles and develop your best strategy to clear the stages!


Strong storyline and attractive plot in the Story Mode.
Extremely difficult! Good luck not getting killed over and over! You need to develop various strategies to clear the stages.
Compete with people around the world in Infinite Mode and challenge the world rankings!
Immersive first-person combat action games in an outstanding fantasy environment.
Change your weapons wisely to match your battle strategies.
Utilize skills to aid your combat strategy!1. Time Slow - Slow down the time and attack the enemies.

2. Dodge Slow - Combine dash movement and Time Slow, allowing you to move around and dodge the enemies' fire as you kill them.

3. Forge your weapon and quickly attack and defeat your enemies with a single stroke in Infinite Dungeon (Ranking Mode).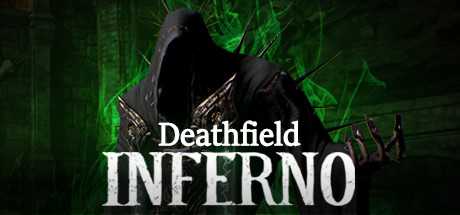 Fecha de salida
Enero 25, 2018
SOs compatibles

Windows
HMDs compatibles

Steam VR
Entrada
Controladores de movimiento