Welcome to the world of Lucky Night. Enjoy a brand new life in Virtual Reality.
Lucky Night is a VR social platform. You can make more friends and play fantastic games by VR equipment and intuitive ways of interactive.

In Lucky Night, you will have:

A variety of games
You can play different games, including Texas Hold'em which got over 90% positive reviews on Steam, Cube Arena which is a creative shooting competition, and other classical boardgames.

Invite friends to join the game
It provides 2 modes to start the games, quick match and creating room. You can invite your friends and play with them in either mode.

Surprising ways to communication
To tell your friends what's new in Lucky Night, you can send a photo or a piece of voice message.
You can show a smile, a gesture to others in the room. Give somebody a Hadouken if you are really angry!

More secrets to find
What are these things? The mushroom on the table, the bottles in the bar, the brush besides the wall, the hats in wardrobe…
There are many interesting things hidden in Lucky Night. Try to find and interact with them. Maybe a big WOW is waiting for you.
Come on, join the Lucky Night!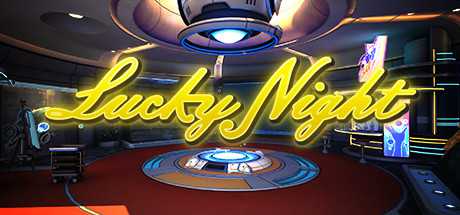 Fecha de salida
Diciembre 6, 2017
SOs compatibles

Windows
Entrada
Controladores de movimiento