Escape!VR -Above the Clouds- (PC)
You find yourself locked in a penthouse - in a mile high building which reaches above the clouds, but is still partly under construction. Not everything seems to be working as expected... you might just have to do some construction work yourself, or even nick some equipment from that canceled base jump event on the roof...

Escape!VR -Above The Clouds- is the second installment of the Escape!VR series (the first being Escape!VR -The Basement-). It is an 'Escape The Room' genre game in which you find yourself locked in and need to escape by exploring the environment, discovering useful items, investigating clues, and solving puzzles. 'Above the Clouds' has all-new rooms and puzzles and is longer, larger and more challenging than the first installment.

Escape!VR -Above The Clouds- features over a dozen challenging puzzles. You'll need to find your way out - on over 800 square meters of space on three different floors in the mile high building, each different in appearance, environment, and puzzle content. Can you escape?

Features
Solve over a dozen puzzles, which require you to discover and apply the correct items, apply logical thinking, discover clues, and -last but not least- master the courage to do crazy things. Look, feel, and ambience are based on corresponding real-life environments.
Explore three distinct areas with a total of over 800 square meters, and more than 250 items to interact with. The game is designed for room scale and features a teleporting system.
In case you get stuck, a built-in hint system provides you with clues. You'll also get in-game statistics about your performance, and there are Steam achievements to unlock!
Will you take on the challenge? Will you manage to escape - above the clouds?

Requirements
This game requires an HTC Vive - or an Oculus Rift with Touch and 360° setup (3 cameras).
You can play standing (teleport only) or room-scale (move and teleport).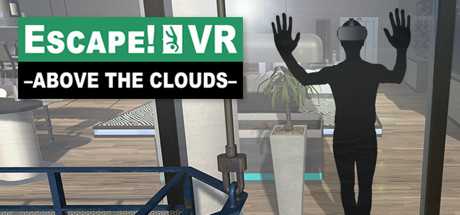 Fecha de salida
Noviembre 13, 2017
SOs compatibles

Windows
Entrada
Controladores de movimiento