Order Up VR is a virtual reality restaurant simulator that allows you to play both chef and entrepreneur! Build up your menu, prepare your recipes on all manner of cooking equipment, and frantically serve up to 4 customers at a time. You, the player, will be graded on how well you cook, and how quickly you serve dishes- the food critics can be especially demanding!

Customize your restaurant and serve the types of dishes you want, but remember to keep your customers happy, or they won't want to come back!

This game is currently in Early Access as we seek funding for our passion project. We've chosen to make the existing base game available for your enjoyment; your support will allow us to keep adding all of the fancy features that are still on our road-map. We have BIG plans for Order Up VR. With your help we can see those come to life!

Get access to the Exclusive Golden Guillotine by beating the Early access version of the game!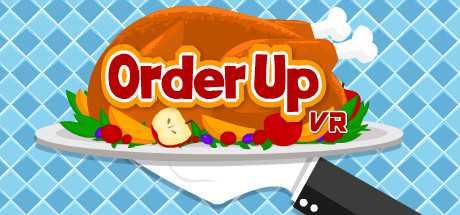 Fecha de salida
Noviembre 8, 2017
SOs compatibles

Windows
HMDs compatibles

Steam VR
Entrada
Controladores de movimiento