Bit Storm VR: First Loop (PC)
Thrown into a crumbling galaxy on the brink of annihilation, you will find yourself in a mysterious web of time paradoxes and anomalies which will unravel the fate of the Atlastrian Galaxy. Confusion and chaos ensue as the majority of the Atlastrian Fleet has been replaced by robotic machinery that has suddenly turned rogue and now poses an immediate threat to all life in the galaxy. It's up to you to solve the puzzle of time and carry with you the fate of the entire galaxy. With over a dozen unique weapons and abilities at your disposal you have a diverse array of combat styles and player choices allowing you to become the hero you choose to be and save
the galaxy with your own customized form.

Game Features:

Fast-paced, Action-packed Gameplay
Intuitive Two-handed Aiming
Realistic Sword Combat
Three Challenging Difficulties
Touchpad and Teleportation Locomotion
Thirteen Exclusive Weapons- each offering their own unique playstyle and leveling system
Four Story-driven Levels.
Rich and Entertaining Characters
Environment that switches from day to night
Are you ready for the Storm?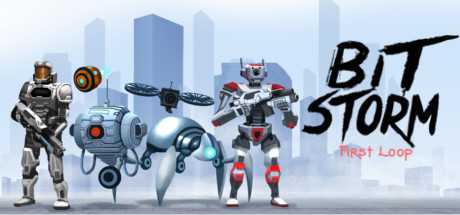 Fecha de salida
Octubre 18, 2017
SOs compatibles

Windows
Entrada
Controladores de movimiento
Forma de juego
Escala de habitación