TheFirstClass VR / 第一课 VR (PC)
The original intension of our design to let the player experience the immersive environment as possible as he/she can by pushing the limits of virtual reality. we wish to lead the player experience the great moment of human aviation history.

The most difficulty is how to do the story-telling, scene conversion and transportation under the VR environment.

Our purpose is to explore the possibility of story-telling, and the rational means of making movement without dizzy feelings; in order to do that, we decrease the interactive operations and let the player have the smoothest game experience. your feed back is the most valuable asset for us, please never hesitate to give us your thoughts on our project.

linear session of experience will be approximately 18 minutes,please make sure that you have your favorite earphone ready! :)



TIPS for the interaction:
1 In the beginning of space capsule, please pull the trigger of the right controller with the AI's sound instruction, and lift the interactive console from the ground to "the certain level".

2 Please follow AI's prompt, click the UI interface on top of the interactive table by pulling the trigger of the right controller

3 Please pull the Yellow switch to activate the journey of human flight while the elevator's up.

4 When the helicopter arrives, reach for the hook and pull the the right controller's trigger to hook the hook

5 After reaching the helicopter, it is recommended to sit on the floor or a mat, and facing the outside of the Helicopter's cabin, so you can enjoy a better viewing effect.

6 Pick up the helmet in the cabin by using the right controller according to the pilot's cue. (the helmet is on the floor of your right hand while facing outside of the cabin)

7 After entering the cave, you can activate the flashlight by pulling the trigger of your left controller

8 After arriving the helicopter's platform, please stand up and watch your arms. Once your arms grow wings, please wave the wings like a bird. Because the space ladder is relatively high, you need to wave your wings and fly for dozen's of seconds. If you feel your arms slightly sore, which means you need more exercise to strengthen your body.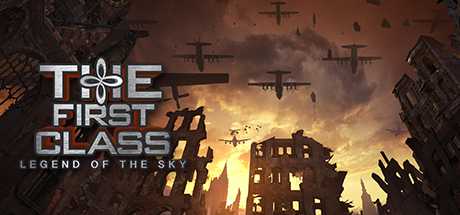 Fecha de salida
Diciembre 14, 2017
SOs compatibles

Windows
HMDs compatibles

Steam VR
Entrada
Controladores de movimiento