Kartong - Death by Cardboard! (PC)
In a twisted world best described as "a miniature cardboard city turned into a malicious science experiment", you get to be the involuntary test subject. Your situation can be summed up in one word: shitty.

You find yourself captured against your will in the deadly city of Kartong, with your whole life depending on a mediocre weapon made from office supplies. And oh, did we mention that you're shrunk to the size of a toilet paper roll? Yes, you're small... very small.

Kartong - Death by Cardboard! combines the cuteness of scary toys with the charm of paper cuts - all wrapped up in challenging miniature/stealth/FPS gameplay (that's a legit genre, right?).Each game, a new mapThe city of Kartong will change every time you play. This basically makes it impossible to escape. Mohaha... GOOD LUCK!Movement? Player's choice! The game will support two locomotion options: teleport and stick movement.Life never gets easierSo, you accidentally found your way out of the city? Well, it ain't over pal. Kartong's many difficulty levels will push you to the limit of your own madness.Beat your friends! We have a local highscore system for each difficulty as well, with seeds to control the map. So now you can challenge friends for the best scores, get the sweetest upgrades and show off your rarest collectibles.A game jam gone horribly wrongAfter launching our previous title SVRVIVE: The Deus Helix, our dev team held a "lets-go-bonkers" game jam to blow off some steam. Obviously troubled by some very disturbing thoughts (disclaimer: we blame office air pollution), our team came up with Kartong. And once conceived, we had no choice but to bring yet another unpronounceable game to the world. Enjoy!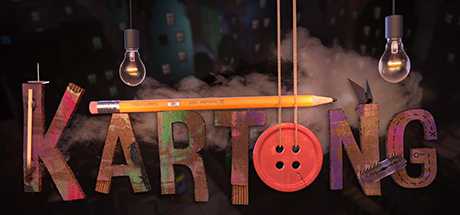 Fecha de salida
Octubre 25, 2017
SOs compatibles

Windows