A VR game where you use motion controllers to guide a hoop along wire pathways. Maneuver the hoop to the end of each course while avoiding obstacles along the way. Use steady hands and precise timing to avoid letting the hoop touch any surfaces.
Players will face a series of challenging levels, each filled with unique pathways and a variety of colorful obstacles.
Built and designed for VR, Hoop Route takes full advantage of 360 degree room scale tracking with motion controllers.

Features
24 challenging levels.
Simple controls with just one button. Easy to pick up and play.
Intuitive game play revolves around spatial awareness.
Comfortable VR interactions with no artificial locomotion.
Play at your own pace. Take your time, or play for speed and try to achieve the fastest level times.
Appropriate for all ages.
Single player.

Note:
This game requires a play space of at least 2m x 2m, and a play area with full 360 degree tracking.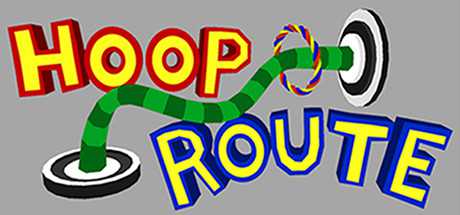 Fecha de salida
Agosto 30, 2017
SOs compatibles

Windows
Entrada
Controladores de movimiento
Forma de juego
Escala de habitación