Hidden among the laneways of Paris' 5th arrondissement is the remains of the Arènes de Lutèce, a Roman amphitheatre and stage built at the beginning of the 2nd century AD. The town of Lutèce (modern-day Paris) underwent major construction during Roman occupation, with the creation of roads, a forum, bathhouses, a theatre and an amphitheatre. The people of Lutetia would have gone to this amphitheatre to watch gladiatorial contests, wild beast games, and plays, with the stage area capable of turning into a theatre. It could seat anywhere between 12,000 and 16,000 spectators.

The amphitheatre was re-discovered in 1860 during the construction of Rue Monge, where it was excavated under the order of Napoleon III. A community effort, led by influential writer Victor Hugo, saw that this piece of Parisian history remained open and maintained (by the newly created Société des Amis des Arenès). Today it is used as a communal park with only fragments of the original structured visible.

Standing in the centre of the arena, the observer has 360 degree views inside the reconstructed amphitheatre. Additional scenes have the viewer in the seating area, much higher than the present-day remains.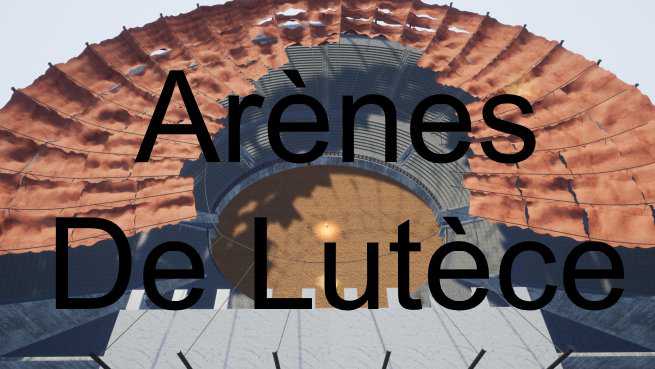 Fecha de salida
Julio 14, 2017
SOs compatibles

Windows
HMDs compatibles

Steam VR
Forma de juego
Escala de habitación