SynopsisA VR action-packed adventure in which you take control of a mysterious entity, flustered and perturbed by a deceived past as it struggles to break free from the shackles restraining its path.
With only meager power left at your disposal, fight to regain strength, recompose all memories, and unfold the truth. Your hands, layered with sublime potency are capable of forming substance, raising mass and warping gravity.
Converge focus, sharpen your reflexes, unleash fury and watch your back. Your preys lie under the aegis of their guardians, the entrails of order hinder your merciless vengeance.
Break open the gates that have long constrained you in your sleep, unfold the secrecies, bend the bars of your prison, what lies beyond the haze obstructing remembrance is for you to discover.Game DescriptionIn Run of Mydan, VR physics interaction is at the core of the gameplay mechanics, requiring players to master accuracy in throwing, aiming and anticipating.
Swiftness, agility and dexterity are crucial to success, forget standing still, in order to survive it is inevitable to duck, dodge and block.
Enhance your skill with different weapons/powers. You'll start off by throwing energy spheres, but you'll soon find yourself using javelins, morning stars, boomerangs, etc...
The action takes place in all directions, so make sure to watch your back as you master your ability in flying.
Coordinate and cooperate with friends in your quest for vengeance throughout the story mode, or test your abilities as a team in horde mode.
Confront other players in multiple game modes, such as classic deathmatch, capture the flag, king of the hill, races, etc...

Features Summary
Singleplayer and Multiplayer: Either take on a journey packed with action but mixed with introspection, or challenge other players online in highly competitive gamemodes
Unique Graphics: You will find yourself absorbed by timeless breathtaking atmospheres as you put your physical abilities to test.
Multiple Weapons: Choose your weapon of choice depending on your style and abilities, refine your own combat techniques with an arsenal of ranged and melee weapons. So be ready to converge your focus, sharpen your reflexes and unleash fury with your powers.
Player Customization: Customize your character's appearance and get recognized in the field, exhibit your experience by unlocking
new armor parts and ornaments.
Flight locomotion system: Swiftness, agility and dexterity are crucial to survival, overcome obstacles and flee when in danger!
You will have maximum freedom of movement, you will be able to fly!
Fight like a boss: You are the small one! But don't let this stop you from taking on the massive titans obstructing your path.To the CommunityYour feedback is of immense importance to us, and we want to rely extensively on the community to shape the game in the best way possible. We want to make this product for you and with you!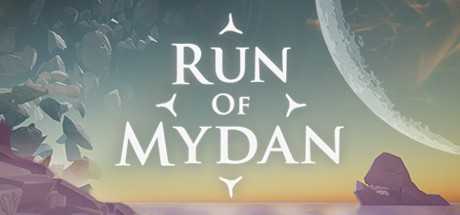 Fecha de salida
Julio 28, 2017
SOs compatibles

Windows
Entrada
Controladores de movimiento
Forma de juego
Escala de habitación