Heroes Never Die is a Next-Gen shooting game designed by Frostbite Games. Both traditional mode and VR mode are available in the game. If there's a VR HMD, you will have an unusual adventure in VR mode, teleport and locomotion are all supported.if not, traditional mode can bring you an enjoyable experience of the whole game as well.

Traditional mode of this game is controlled by gamepad. VR mode requires HTC Vive. This game includes about 5 to 10 hours' game content. Time is the most important thing in this game. Heroes should find time bonus, find supplies and do everything they could to save time. Heroes can hunt the monsters, learn skills, use different weapons that have different styles. Global leaderboards are supported. So try to achieve high score and everyone will see.

The backstory of the game was set in mid-19th century, the Black Church launched a horrible cataclysm, the whole world plunged into darkness and madness, players need to act as various heroes with different skills to fight against the disaster in the game, players will start their adventure in varied scene where are full of different enemies and monsters. During this period, heroes' ability can be promoted.

FEATURE LIST:

1. Rich content: this game contains a deeply gameplay mode. What's more, the game includes different kinds of monsters, rich style of scene and dozens of interesting upgrade skills. Pop-up pleasure can be produced with the multiple combination of different heroes and skills.

2. Deep gameplay: In order to find the best route and strategy, the scene of the game is worth exploring. At the same time, different heroes' weapons and skills are worth trying and testing a lot.

3. Melee attack system: it is sure that players can achieve goals through heroes' weapons and skills, but the melee attack system is the soul of the game, of course, players need to do a little practice, for it is not an easy way to be a real hero.

4. Excellent graphic effect: Rich graphic options help players to find the most suitable setting for different performance of PC, and you will have a smooth gaming experience at the same time.

5. Later, DLC will be launched soon, which includes new maps, new monsters, new skills, new heroes and new modes.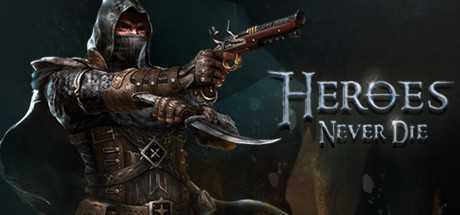 Fecha de salida
Junio 16, 2017
SOs compatibles

Windows
HMDs compatibles

Steam VR
Entrada
Controladores de movimiento
Forma de juego
De pie