Preta: Vendetta Rising (PC)



Enter the world of Akirion, a once peaceful land on the brink of extinction by a deadly epidemic that transforms the living into flesh-craving beasts called Pretas*. Survivors are now organizing into militias to defend their home, but due to the lack of capable warriors, Akirots are desperately hiring mercenaries, someone like you. Explore the forsaken continents, collect materials, craft powerful weapons and defeat blood-thirsty pretas in order to save Akirion and reveal the dark truths of the plague's origin. Inspired by video games such as Dark Souls, Diablo, and Monster Hunters, Preta: Vendetta Rising is designed to be a challenging hack-and-slash action game featuring various multiplayer gameplay!

*Preta is the Sanskrit name for supernatural beings that suffered greatly before death and now have turned into flesh-craving monsters.

FEATURES:
Expansive campaign providing over 50 hours of single-player content.
Crafting system for weapons, armor, accessories and more.
Companion system to raise and customize your own pets to fight along your side.
Fully customizable skill and tech trees.
Co-op multiplayer raids allow up to 2 other hunters to fight by your side against epic bosses.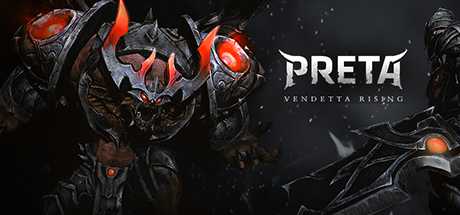 Fecha de salida
Agosto 28, 2017
SOs compatibles

Windows
Forma de juego

Sentado