Crowe: The Drowned Armory (PC)
Crowe: The Drowned Armory™ is the first installment in an episodic single-player, cinematic VR game experience. Solve room scale puzzles and engage in tactical bow and shield combat against a large variety of enemy types, capabilities and sizes.

-
World:
Welcome to the mysterious, green planet of Jayde. A remote world unscathed by the galactic war that rages among the star systems nearby.
Jayde has remained hidden for a 1000 years by an advanced orbital cloaking array. Now that cloaking technology has been damaged and the peaceful tribespeople on the surface suddenly fall victim to an alien invasion.


Gameplay:
In chapter one, The Drowned Armory, players will team up with A.M.I. (Artificial Maintenance Intelligence), a long-dormant techno-fairy. Use VR motion controls to fight off an armada of alien attackers using a powerful energy bow and mystical shield.

Help AMI restore power to an underwater reactor core, reactive a giant mechanized robot guardian and defeat the dragon that dwells at the bottom of the flooded, derelict temple… the Drowned Armory.

-

Future modes and downloadable content will include an arcade-style 'Survival' mode with new weapons and leaderboard functionality.

The Rogue Initiative is an independent production company formed by veteran developers from studios such as Infinity Ward, Treyarch, Epic Games and Dreamworks.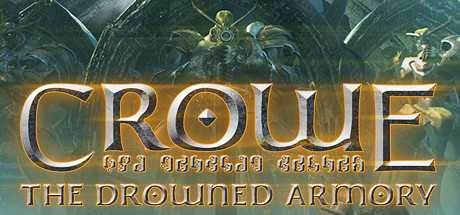 Fecha de salida
Mayo 30, 2017
SOs compatibles

Windows
Entrada
Controladores de movimiento
Forma de juego
Escala de habitación