About Drummer Talent VR:
Drummer Talent VR is a drumming simulation VR music game. Players use their VR controllers to play on a full virtual drum kit.
In Drummer Talent VR, you choose your favorite stage from various different locations and decide which tracks to play. Before you take up the challenge of a song on Hard mode, you'd better get familiar with the rhythm of the song in its Easy mode. So far, all the music is created manually in our studio to keep the quality of gameplay the highest possible, but we may in the future also offer the player a music generating ability to create their own scores both in their own game and for other players.Disclaimer:This is not a real drum kit, but a drumming sim game. If you are after learning to play the drums, then its best off to learn it in real life and not VR!Devices supported:Last but not least, Drummer Talent VR can be played on both the HTC Vive and Oculus Rift in its current version. When fully released, however, it will also be playable on a standard PC without the need of any VR device.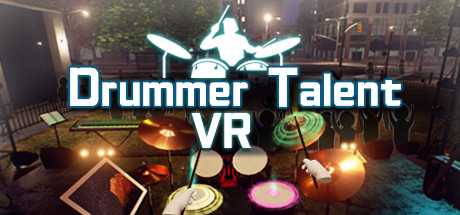 Fecha de salida
Mayo 5, 2017
SOs compatibles

Windows
Entrada
Controladores de movimiento