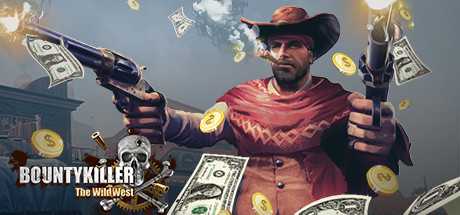 Fecha de salida
Mayo 9, 2017
SOs compatibles

Windows
We designed a survival mode in the old western.

Player can act cowboy, bounty killer, bandit, farmer.

You will experience a different kind of shooting game.
About Game
"Bounty Killer" is a FPS (or switch TPS) game. You can play on PC using the HTC vive and Oculus Rift.
the Game Will Include:
Score Mode (will Be In Test Version):
In the score mode, you will be a bounty hunter, fighting with bandits in towns and wilds.

When you meet the leader of bandits, you will duel as a western cowboy.

Kill more bandits, to collect more weapons.

In score mode, the bullets are limited, so you must increase your hit rate to kill more bandits (of course, killing bandits will get you more bullets).

Get higher score to get promotion of your rank in the player rank list.
Play the game alone? Don't worry, you can play the duel with other player in internet. Believe me, It will be exciting. Survival mode (Will be in official version):
In this mode, you will live in the old western town.

You must search for food and water.

You must search for weapons by yourself (produce, buy, or get it from the bodies of players or npcs)

You will collect materials, building blueprints, buy the land and hire construction workers to build your home.

You have many ways to earn the money, including:


Completing tasks.

Managing the paddock and farm.

Getting the bandit's head. (of course, they are dangerous)

Of course, you can be bandit.(Will be included with DLC)

Online, you can live the western life with your friend. (will be included in future)