Incoming transmission:
The parasitarias cerebrum cancer, or the Dance Dance Party Hat as it was originally marketed, was the No.1 selling party accessory of 2082 on our world. Attach the hat to one of those white wine spritzer drinking wallflowers and watch as they dance like nobody's watching (and occasionally lose control of their bladder). In 2092, the scientific community had discovered thousands of medical uses for the party hats, or brain crabs as they were now referred. These ranged from a remedy for ADHD for small children to curing erectile dysfunction in the elderly. No one knew where they originally came from but, wow, they made us feel sexy!
Over time the brain crab became our friend, our family, and our go-to guy.

Nobody expected what happened next...in 2096 reports started to emerge that users of the brain crab were unable or unwilling to remove their purple-headed friends. Over the following months, the crabs started to slowly burrow into the host's skulls and this triggered some sort of transformation in the host's DNA - mutating them into grotesque monsters, beasts, and croc wearers. Not even the sweet release of death was enough for these cheeky symbiotic crustaceans to let their hosts go; die and they would have you back up within an hour, chatting about the latest fad diet to hit the crabby world - and we are so tired of dieting. Please help us - kill us, kill us allllll!!!

Yours Faithfully,
Mr B.K.Rab Phd.End of Transmission…
Cyborg 69, we have received thousands of messages similar to this one. It's your mission to jump from dimension to dimension and destroy these crabs and their hosts before they make it to our world.

We know what you're thinking, 69, not another skinless zombie shooter mission, well don't be a Pessimistic Pete. Our scans show lots of species and worlds have been infected so before you know it you will be slaughtering aliens, werewolves, cyborgs, dinosaurs, demons, and weird fish men that we don't even have a name for yet...let's call them Jeff...death to all JEFFS!!!! MFING JEFFS KILLED MY WIFE…. JJJJEEEFFFFF!!!!... ETC!!!

We will send you weapon upgrades and care packages as and when we can but it's not Christmas, 69, so don't expect a lot.

We have also fitted you with our patent pending anti-brain crab helmet, it's our only prototype so please give it a polish before returning home. Your helmet will afford you some protection but it's not going to stop them from trying to get to your grey matter. As my mother always used to say, "A clean, crab-free helmet is close to godliness"...... my mother was insane, obviously, but still great advice.

Prepare to jump, 69!!! ............... By the way, before you go see if you can find out any more info about that cure for erectile dysfunction... for a friend of mine.Gameplay
Dimension Hunter allows you to immerse yourself in this tongue in cheek, over the top, retro-arcade with full locomotion, rail or push rail shooter, that illuminates the VR experience by implementing fast paced, hardcore fluid gameplay and emphasising a unique, and yet familiar, comic book style of carnage and gore.Weapons:As you progress with power-ups your weapon is able to transform and take on new appearances and abilities. Allocate the points earned on a level to upgrade the power, ammo, and reload time of your chosen weapon.

Blaster
Your standard starter weapon - a reliable quick-shooter, but it will only get you so far.

Crossbow
If you take the time to charge it up then be prepared for a powerful and explosive attack, however, your enemies will take advantage of the gradual load.

Shotgun
Performs multiple-target and close range damage, a very useful weapon if you're being bombarded with enemies.

Rocket Launcher
For hefty attack power and wide range damage, this is the weapon to obliterate an enemy.

Gravity Gun
Use it to pick up enemies and throw them out of your path.

Reactor Flamethrower
Inflicts close range damage to a number of enemies, scorching them into submission.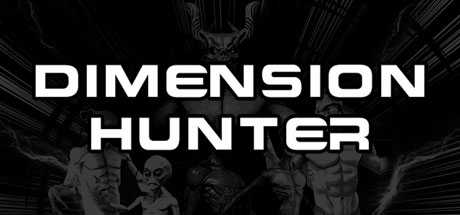 Fecha de salida
Septiembre 22, 2017
SOs compatibles

Windows
Entrada
Controladores de movimiento
Forma de juego
Escala de habitación