D3DGear - Game Recording and Streaming Software (PC)
D3DGear - A fast game recording and live streaming software for PC.

D3DGear is a fast game recording software for PC. Users will be able to record their gameplay without slowing down the game. Our software has minimal performance impact, and won't cause games to lag or drop large frame rate like most recording software.

D3DGear will quickly stream to twitch.tv without effecting game performance, giving users the chance to show off their skills. D3DGear streaming function is fast and easy to use. D3DGear works with even slow upload speeds. It is fully compatible with twitch.v, hitbox.tv, and other game streaming websites.Key recording features:Display game FPS HUD.
Record DirectX 8/9/10/11/12, OpenGL and Mantle game natively to HD movie
Record Windows 7 Aero desktop, Windows 8/8.1 and Windows 10 desktop
Record Oculus Rift gameplay natively to HD stereoscopies SBS movie
Allow custom movie resolution, frame rate, and encoding quality
Supports Fast MPEG-4v2, Fast MJPEG, Windows Media Video 9 and Huffyuv Lossless software codec
Supports AMD APP, NVIDIA NVENC, and Intel QuickSync GPU hardware codec
Supports multi-thread encoding, allows customizable number of encoding threads
Save video as AVI, AVI2, and WMV format
Record and mix game audio, allows adjust volume level of game audio
Record and mix audio commentary, allows adjust volume level of audio commentary
Support MP3 audio encoder
Allow save audio commentary in separate second audio track
Supports webcam and media file overlays
Visit the D3DGear website at http://www.d3dgear.com for detailed information about the software features, and to download the free trial.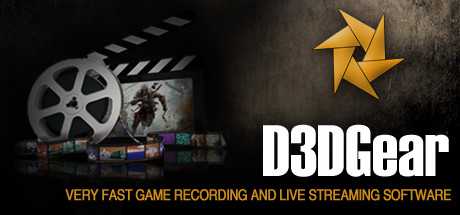 Fecha de salida
Mayo 21, 2015
SOs compatibles

Windows
HMDs compatibles
Oculus