Made to fully exploit the HTC Vive Roomscale, Train Harder is a fun and challenging game where the player agility, endurance and accuracy will be put to the test.
Have you ever tried a Running game ? Now with Train Harder, you are inside the world and actually have to avoid obstacles yourself, running around and going as fast as you can.
Dodge, Duck and Shoot will become your belief.

Immerged in a cartoon western world, you embody a cowboy of the west. Your mission ? Get up on this god damn train and show who is the best around here. You will be the one who stay the longest and you will not let any bandits stoping you.Briefly:
Theme: Western
InGame Goal: Last as long as you can on the top of the train and avoid obstacles.
Real life Goal: Make your entire body to move a lot and exercise.
Tip: Show, compare and share your score with your friendsWarning:
Train Harder is a very demanding game, stretch and warm up before playing the game.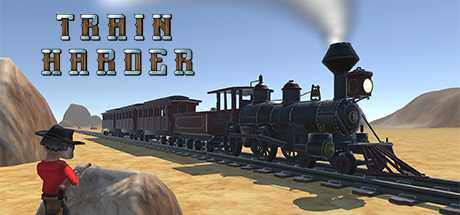 Fecha de salida
Abril 21, 2017
SOs compatibles

Windows
HMDs compatibles

Steam VR
Entrada
Controladores de movimiento
Forma de juego
Escala de habitación