You're hired! Forestry hands you the axe and puts you to work. There is so much work to be done and you're responsible. Don't mess it up. If you fall down in the forest do the trees hear you? Is that the saying? Am I doing this right? Is this thing on?

Logs. Trees. Axes. Secrets. Hidden items. Music? Sure. Your own campsite? I guess so.

Bash a tree to a thousand pieces and then assemble them into a monstrosity of your own invention! Build a cabin, fashion a monument to an unknown god, wow your friends with a self portrait made entirely of wood shavings! Get to work.

Forestry's core gameplay is built around procedural mesh destruction and construction. Players are capable of destroying all objects in the environment and using the pieces to build new objects. There are new slicing tools to discover, strange obelisks to unearth, and mysterious areas to explore.

Forestry features:

- 2 different original soundtracks.
- a fully destructible world. (including the menu)
- secrets (shhhhhhhhh)
- special powers
- axes
- more axes
- axes please.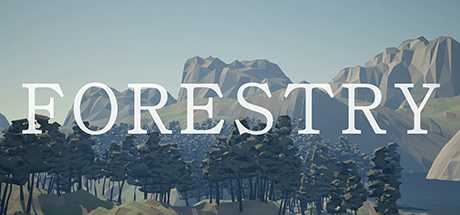 Fecha de salida
Abril 7, 2017
SOs compatibles

Windows
Entrada
Controladores de movimiento