Mekside VR is a steampunk-inspired creative VR game that lets the player explore and build landscapes, buildings or mechanical devices in a large, persistent, fully physically simulated virtual world while interacting with its other inhabitants.

The basic building block in Mekside is a cubic voxel, and there are several dozens of different materials available with unique properties. The game allows building to take place both as static blocks placed in or on the terrain, or as voxel-based objects that freely moves by physical simulation. There are motors and pistons available to interconnect built shapes, sensors to control or trigger motors and even rockets and turbine engines.

The physical simulation includes aerodynamics and hydrodynamics, so the player could build working aircrafts, helicopters and boats.

To give an immersive VR experience, Mekside VR uses two hand-controllers for the player to interact with and direct the creative process in the game. The locomotion method recommended is free movement using the touchpad of one of the controllers, with optional field-of-view limiting to make this method of locomotion work well for most players.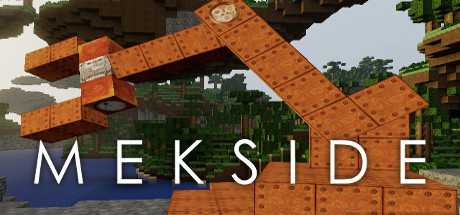 Fecha de salida
Marzo 27, 2017
SOs compatibles

Windows
HMDs compatibles

Steam VR
Entrada
Controladores de movimiento