Warpaint is a turn based strategy where you command an army of dwarves and launch catapults. Strike fear into your opponent with your customized, painted army. Victory is won through superior tactical positioning and siege dexterity. Climb the rankings and brag about your battle born brains. The game is easy to learn, quick to play, and maintains tension at a relaxed pace.
Your dwarves attack and capture pieces similar to hexagonal chess. Use catapults to assault castle walls and break open gates.
The game is designed to be a fresh approach to classic tabletop war games such as chess, Warhammer, and siege.
Do away with the rule-books, manuals, and tedium of dice rolling, play Warpaint!
Other features include ranked matchmaking, army painting, and VR support.
Features
-Army Painter: you can paint your models in full detail and then field them on the battlefield!
-Online Ranked Matchmaking
-Local multiplayer (Hotseat)
-Local multiplayer (Vive + Keyboard & Mouse)
-Cross platform multiplayer: Mac, PC, and VR can all play in the same game.
-Play online with Steam friends
-Artificial Intelligence, play against the computer
Quotes
"This is a game you could get very very good at, but pick up very very easily -- and that's a balance that not all game developers are capable of doing -- and I think that's what this developer has really nailed here" - Pliacy
"My younger son, 13 and me spent an hour in Warpaint swapping the headset over each turn. that is the longest he has ever played a vr game says it is great so well done" - HappyOtter
"It's a fun miniatures tabletop game without the expense of the tables or the miniatures" - twynstar
"I really enjoyed your game" - Centagon
"Played a little single player by myself and enjoyed a challenging defeat. Thanks for creating such a great game! I can't wait to see it grow even more" - Funkbass87
Planned Updates
-Additional maps
-Tournaments
-Workshop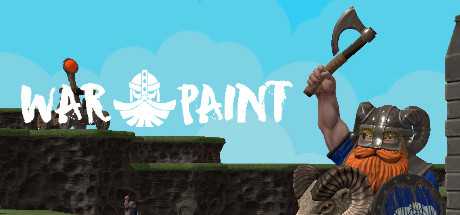 Fecha de salida
Marzo 17, 2017
SOs compatibles

Windows

Mac