VR Submarine fishing (PC)
"VR3D undersea fishing war" is a deep sea hunting as the theme of leisure adventure game. In the game, players have to go to the seabed fishing operations. Virtual reality technology will allow players to experience a more realistic immersive fishing experience, while reducing the deep-sea fishing is really the operation. The game has set up a variety of interesting events such as the big BOS "shark", NPC "Mermaid" and "fish tide", and the VR technology has brought the player a truly new and exciting game experience. When the mermaid and the shark come face to face with the reality of the feeling, timid, please prepare a quick Kyushin Pills, because it is too realistic!
In the game, game player can freely switch handle violence by manipulating the three kinds of guns are: net gun, shark hunting guns, high-energy gun. The three gun fishing effect, speed, consumption and success rate were different. The game screen is fresh and natural, green and healthy. Experience the thrill of the VR submarine fishing war.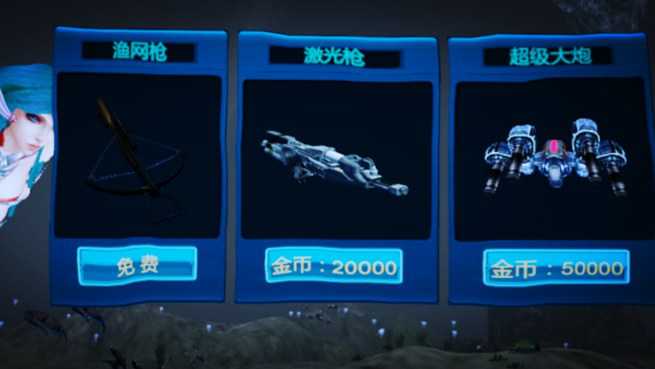 Fecha de salida
Enero 24, 2017
SOs compatibles

Windows
HMDs compatibles

Steam VR