Power Solitaire VR is a fun way to play the Klondike Solitaire card game in virtual reality. Standard solitaire card games are fun, relaxing and a great office time-waster. Playing in VR is even better! Play single-player, or multi-player.

What is multiplayer solitaire? Multiplayer Power Solitaire is fast, it's competitive, it's immersive, it's social, and it's a ton of fun! In this unique 2 or more player variation over live network connections, you share your competitors' foundation piles and race to finish first. Play your cards onto anyone's piles, if you can beat them too it. The action escalates quickly, becoming fast and competitive. Not your father's solitaire!

This is a seated (or standing) VR experience and requires hand controllers.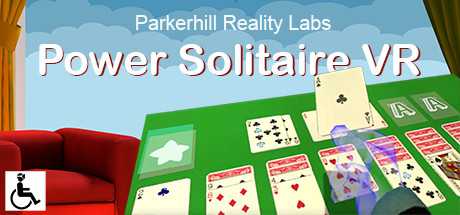 Fecha de salida
Enero 31, 2017
SOs compatibles

Windows
Entrada
Controladores de movimiento