CuVRball is an online multiplayer action game that is easy to learn and fun to play.
Key features include:
-Artificial locomotion that is specifically designed to minimize motion sickness with smooth acceleration, collision avoidance, and easy controls.
-Easy and fun action right off the bat, no need to memorize builds, maps, or weapons. Just jump in and launch explosives at people.
-Spectator mode available so you can observe and enjoy.
-Team based game play where cooperation, tactics, and skill allow you to dazzle your opponents and amaze spectators.
-Explosions, black holes, and more!
-Free trial lets you see if you like the game.

CuVRball is based on a few simple rules. But it offers a high skill cap to enable many hours of enjoyment. The core game may be simple, but the skill it can be executed with separates the best players. However, even if you are not the highest skilled player, you can still contribute to the team and have a fun time. Just get in there, blow stuff up, and make some friends.

Come join us on Discord: https://discordapp.com/invite/4wvw2pq
You can find a game, partner up, or have a conversation with the developer and share your idea there.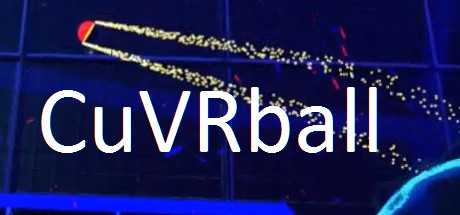 Fecha de salida
Enero 31, 2017
SOs compatibles

Windows
Entrada
Controladores de movimiento