Immerse yourself in a world of relaxation

Escape into a world of peace, calm and relaxation by immersing yourself in eight unique, atmospheric environments. Each breathtaking environment has been expertly crafted to harness and reflect specific emotional states using immersive sound and colour.

Watch your surroundings react to the soundscape or play without music to experience the soothing sounds of nature all around you. Nature Treks VR is alive with animals, birds and other life. Watch butterflies fluttering within arms' reach or foxes, boars, bears and more in their natural environments.

Features

• Explore eight breathtaking color themed environments: Green Meadows, Blue Ocean, Orange Sunset, White Winter, Turquoise Oasis, Red Fall, Violet Dawn and White Waterfall. With over 250 locations, across 5km2.

• Each environment is color themed and has been carefully crafted to influence specific emotional states. • Elements within the environments react procedurally to the audio, combining, to create a powerful, emotional effect.

• Turn off the music and experience a world filled with the calming, soothing sounds of nature.

• Discover Birds, Butterflies, Rabbits, Stags, Fish, Whales, Foxes, Boars, Bears and more...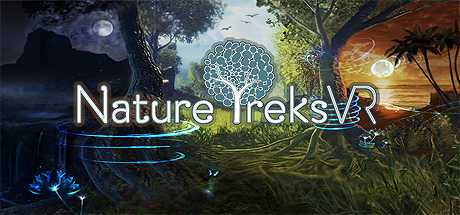 Fecha de salida
Mayo 4, 2017
SOs compatibles

Windows