The Music Room is an expressive MIDI controller. Unlike keyboard MIDI controllers, The Music Room allows you to strum, slide, bend and drum naturally and expressively. With 8 dimensions of expressive control per note The Music Room is the most expressive MIDI controller available and supports the future of MIDI, MPE.
Play carefully scanned drums and cymbals from Pearl, Ludwig, Sabian, Zildjian, DW and Gretsch. Play drums and our unique strumming instrument, the topu and our optionally fretless lead and bass instrument the kiriata. All these are integrated with the bundled copy of Bitwig 8-Track, the leading expressive audio workstation. Easily loop and record instruments from VR, select presets and launch clips.


Unique Instruments

The instruments are designed with playability in mind, unlike traditional complex electronic instruments, or acoustic instrument that are constrained by physics.

Take Control Of Your Synths

The Music Room comes with an amazing collection of samples, effects and synths included in Bitwig. With MPE The Music Room can control pitch, volume (aftertouch), timbre, note on and off velocity and 3 more dimensions continuously per note. This gives you amazing creative freedom with your music.

Live Performance

Instead of finger drumming with pads, play a drum kit that looks like a drum kit. Everything is visually distinct, so no more identical pads or remembering if blue is your bass drum. Expressive instrument control means that parts you could previously only do with automation can now be performed live. No longer are you constrained by mapping instruments to a keyboard. Drum kits from Pearl, Ludwig, DW and Gretsch and cymbals for Sabian and Zildjian have been carefully scanned and included.

Inspiring Spaces

The space you are in shapes your music. Get comfortable being on stage, in the studio and in a practice room. Play at Cherry Bar, the best rock and roll bar in the world and Bakehouse Studio, a favourite rehearsal room of Elvis Costello, Tool and Nick Cave.


Song Writing

The instruments in The Music Room encourage you to explore different ways of songwriting, that aren't usually possible with electronic instruments. Strum chords or slide from note to note. Change drums kits on the fly with clear visual feedback.

Plays Well With Other Software
The Music Room is a MIDI controller and can control any DAW. The bundled sampler is VST plugin. If you don't already have a host, The Music Room ships with Bitwig 8-Track. It's designed to be low latency and high performance, for stage and studio use.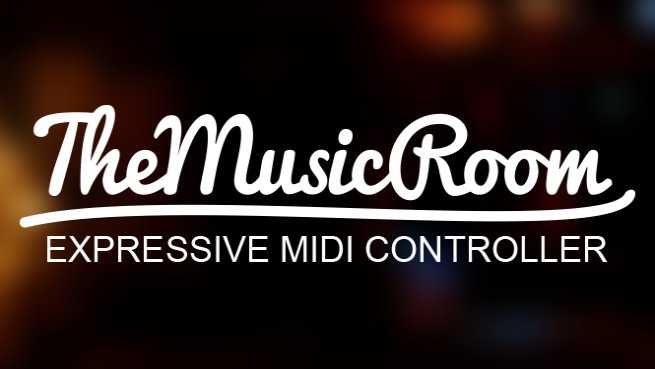 Fecha de salida
Septiembre 26, 2016
SOs compatibles

Windows
HMDs compatibles

Steam VR
Forma de juego
Escala de habitación