From the makers of SculptrVR, Pumpkin SculptrVR is a FREE Pumpkin Carving training simulator for the HTC Vive & Oculus Touch.

Pumpkin SculptrVR makes it easy to create and share brilliant Jack'O'Lanterns in virtual reality. Whether you turn yourself into a 2,000-foot-tall giant and carve at massive scale or shrink yourself down and design the tiniest of details, Pumpkin SculptrVR's intuitive tools let you shape every voxel as you make creations to match your imagination. Adjust the sun/moon and fog to get that perfect spooky ambiance.Halloween Carving Contest$500 in Steam Wallet keys!
Post a photo or video of your creations to Twitter with #SculptrVR to enter.
Enter by Oct 31, 2016 11:59pm PDT to qualify.
Five favorites will win a $100 Steam Wallet key!Carve InstantlyWith the intuitive delete sphere from SculptrVR you can carve spectacular pumpkins in an instant. Pumpkin SculptrVR sets a new standard for pumpkin carving in virtual reality.Enhance the AtmosphereUse natural elements like fog and lighting to enhance the atmosphere and thrill anyone brave enough to explore your pumpkins.Collaborate CreativelyCarve with up to 16 people at once to sculpt pumpkins beyond the bounds of what you could envision on your own.Change Your PerspectiveSee your pumpkins from any angle, whether you are building at a massive scale or carving tiny treasures for others to find.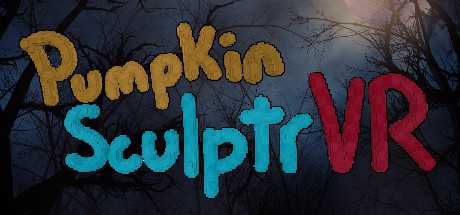 Fecha de salida
Octubre 21, 2016
SOs compatibles

Windows
Entrada
Controladores de movimiento